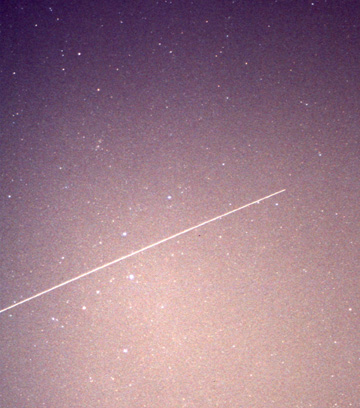 Client site: 185 Allen Road, Sandy Springs, GA 30328
Mail: Post Office Box 28161
Sandy Springs, GA 30358 or E-Mail: asha@ashaofantares.com

January 5, 2009


Atlanta Fulton Public Library System
All locations as listed in their directory
All Employees, volunteers,
Friends of the Library,
Library security and
Other contracted employees,
Other donors to library

Attention: John Szabo, Library Director

Dear Mr. Szabo:

I am informed that on numerous occasions, including January 5, 2009, your employees, such as Ms. Jasmine of the Buckhead Branch, told persons, including other employees and visitors to the library that Asha Ariel Aleia, doing business as Asha of Antares, was "homeless." The two entities are separate. One is a business and one a person. Both are also known as Asha. Both entities consider such comments to be defamational in nature. The business considers this to be a tactic designed to drive it out of business. The person considers this to be discrimination (which it is) and will act accordingly. This is the latest of many such descriptions and personal pieces of information that have been voiced by personnel of the library.

These remarks are slanderous and defamational. They also reveal and admit participation in the illegal gathering/disseminating of information (espionage) on a U.S. citizen and/or their business enterprise, housed on U.S. soil. Gathering and sharing of information about Asha Aleia and Asha of Antares, her business, has been and remains illegal and can not be used in a court of law ("poisonous fruit"). Her residence is irrelevent to her visits to the library and are private information. Additionally, Ms. Aleia has on many occasions directed library employees and managers to refrain from discussing her private business. Ms. Aleia has not given permission for anyone at the library, publically or privately, to research her living arrangements or other private information nor to discuss it with anyone and neither confirms nor denies the truth in statements that she is personally "homeless," as this constitutes private business that is irrelevent to the library. Additionally, Asha of Antares, the business, aka "Asha," is not and has not been "homeless." Clients, the IRS, and the "spies" have all found the business client contact sites and, therefore, such reporting is false.

Further, employees have stated that it is a "fact" and "real" that Ms. Aleia or "Asha" or "she" is "homeless." Such statements coming from government employees or their contracted or collaborating persons carries even more weight and is deemed even more harmful and defamational.

These statements are malicious and designed to damage her reputation and that of her company and to distract the public away from the many criminal charges directed against the employees who have been and continue to be participants in illegal ventures on tax dollars.

Further, because the employees are paid with tax dollars and are government employees or receiving their information from government employees, there are serious legal and ethical implications arising out of these statements.

This letter is to demand that you and your employees, volunteers, contracted agents and security persons immediately cease making statements defamatory in nature and involving private information about Asha Aleia and/or her business ventures, including, but not limited to saying, whispering, writing, faxing, texting, or typing on the computer or hand devices that she is "homeless" and that, within one week, you provide a letter of apology to Ms. Aleia. Such an apology should include a retraction of remarks and your assurance that you and they will immediately cease further comments about her.

Ms. Aleia sees no choice but to protect her name by appropriate legal means, including lawsuit, criminal prosecutions, and contacting appropriate reporting and licensing organizations, including the press and taxpayers. Additionally, such infringements by the library on Ms. Aleia's free speech rights as the constant eviction by branches using ruses may be the basis for a class-action lawsuit filed separately.

Your prompt reply is appreciated so that we may know how you intend to proceed.

Sincerely,



Asha Ariel Aleia
Owner, Asha of Antares

*Adapted from version by Lowe, Stein, Hoffman, Allweiss & Hauver, L.L.P.